Contact Pam Bailey, Director of Bedford County Office of Economic Development for a site tour.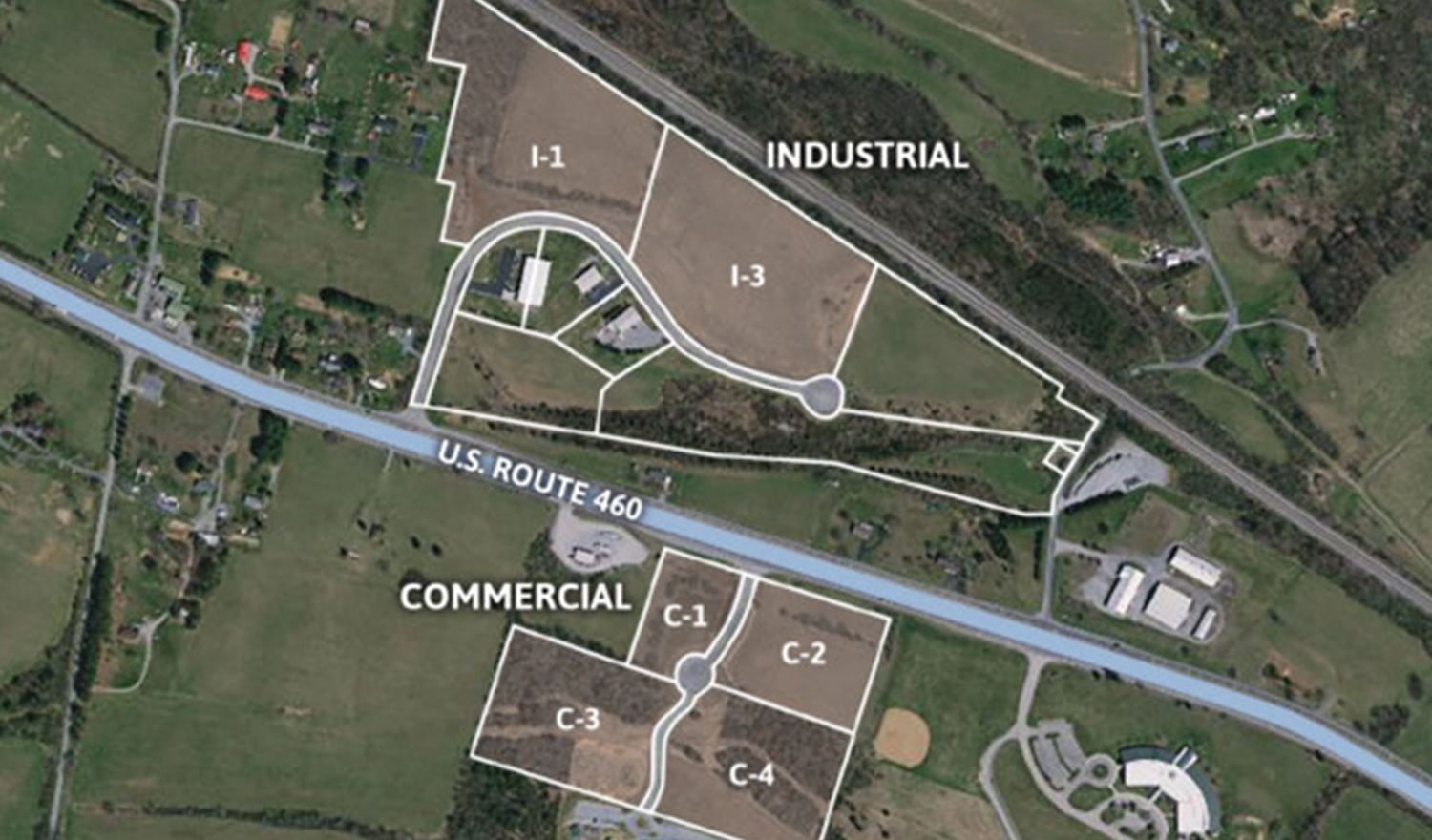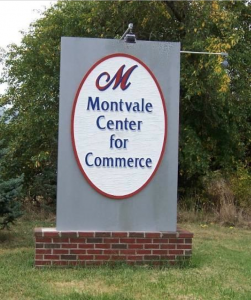 The Montvale Center for Commerce is made up of two distinct business parks in close proximity to one another. The commercial center is an 18.98 acre site that is commercially zoned. It is positioned on U.S. 460 in front of a county recreation park and next to the Montvale Elementary School.
Across from the commercially zoned property is a 45-acre park designed for non- commercial business and industry. This property is bordered on the north by Norfolk-Southern Railroad, which allows for the possibility of rail siding. Two prime, flat lots are still available totaling 18+ acres.
Download the Site Information»
Location
On 460 in Western Bedford County, midway between Bedford & Roanoke.
12 miles East of I-81.
Distance to retail: Town of Bedford 10 miles. Blue Ridge 9 miles & Roanoke 18 miles.
Utilities
Served by 6″ water line and 8″ sewer lines. Electricity and fiber available. Propane available.
Taxes
Real estate – $.41 per $100 assessed value
Business personal property – $1.70 per $100 original purchase price
Machinery and Tool – $1.20 per $100 original purchase price
Merchants Capital – NONE (eliminated in 2011)
Commercial Property
The 19+/- acres commercial shopping center can be laid out to suit a developer's plans. This prime location offers an excellent site for a potential retail development in an area that has been under-served as the county's growth has been developed over the past two decades.
Industrial Property
Lots in the 45+/- acre business park vary in size from 5 acres up to a potential 20 acres. Potential building size of 200,000 +/- sq. ft. Lot lines represented on the design layout can be revised to accommodate ultimate users.
Other Available Downloads
View Aerial Footage of the Montvale Center for Commerce