Bedford ONE: offering experiences from classroom to career.
In Bedford County, we offer the Bedford ONE Program in which high school students are offered a chance to tour a local industry or educational facility and talk to professionals about career pathways.
The Bedford One Program links high school students with local businesses based on their career interests. It is a partnership between the Bedford County Office of Economic Development, Bedford County Public Schools and area businesses. An advisory committee (made up of representatives from the county's business industries, the Chamber of Commerce and Economic Development) guides the program.
To date, more than 4,000 students have visited more than 50 businesses, and success is measured through surveys that are distributed to the students and businesses immediately following a tour. Survey results show 90% of the students feel the tours are informative and reinforce their ideas about their career choices. Also, 92% of the students surveyed said they are more likely to work or return to work in Bedford County as a result of what they learned on their tour. Since this program was implemented in 2009, high school internships have increased to nearly 250 a year, and numerous apprenticeships (as well as actual full-time jobs) have been offered to student participants.
"Participating in the Bedford ONE program allows Blue Ridge Optics to introduce local students to an important and rapidly growing industry.  Students experience first-hand how optics are manufactured for some of the most exotic and exciting applications in the world, ranging from Defense, Aerospace, Research and Medicine, to items they recognize and use every day.  By doing so, we hope to wake their interest in our field and steer them towards related educational and career opportunities.  We also hope that some of the participants may one day take advantage of our internship program or perhaps even permanently join our team." Justin Siehen, General Manager, Business Development at Blue Ridge Optics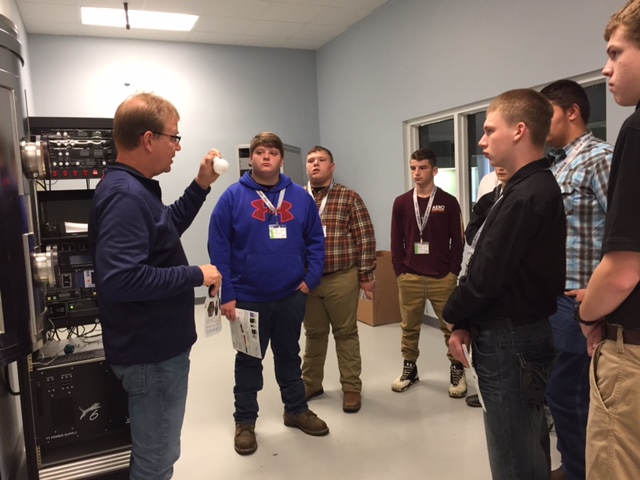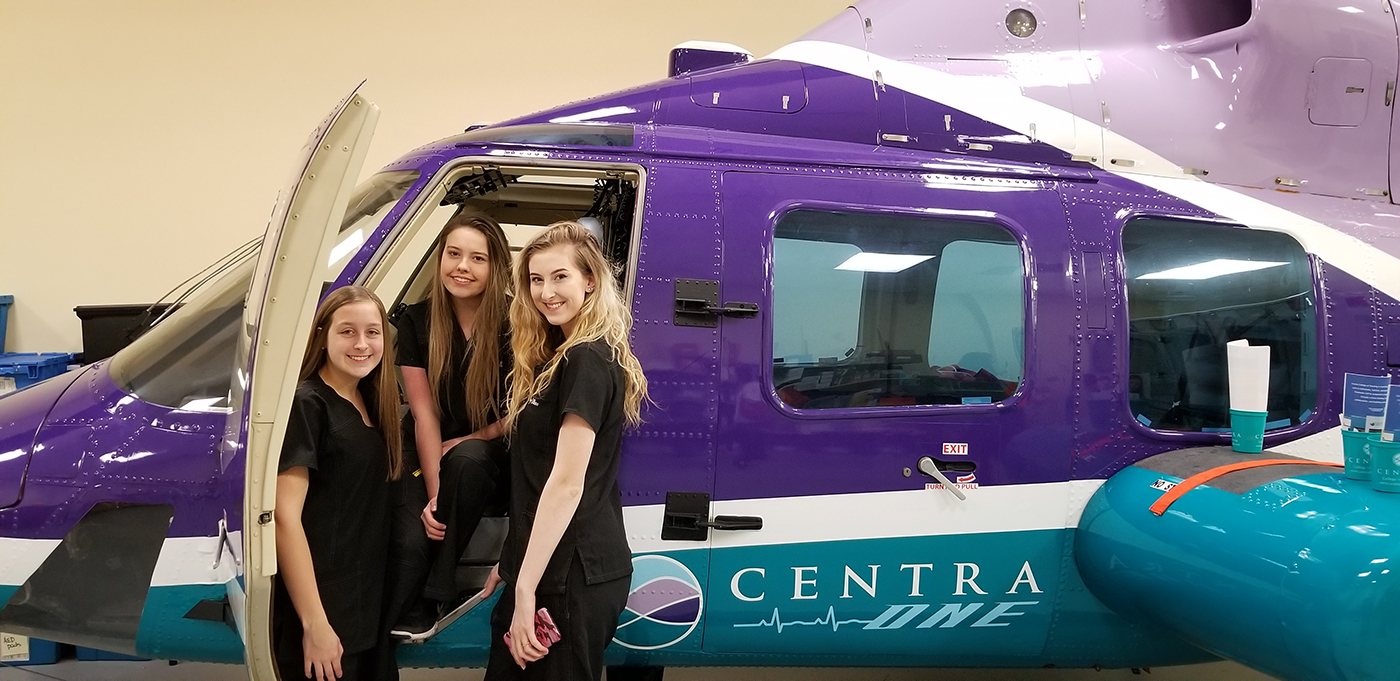 Awards & Recognition
Community Economic Development Award – Virginia Economic Developers Association
The Bedford ONE Program was selected as a winner in the Virginia Economic Developers Association (VEDA) 2013 Community Economic Development Awards. It continues to receive accolades throughout Virginia, and organizers are often asked to present or share about the program with other localities.
Creating Excellence Award – Virginia Department of Education
The Bedford County has been recognized twice by The Commonwealth of Virginia Department of Education with the Creating Excellence Award. Bedford County Public Schools received the Creating Excellence Secondary Business and Industry Partnership Award for its Career Internship program.
The Office of Economic Development was recognized for the Bedford ONE Program and named a Region V winner of the Business and Industry Partnership Creating Excellence Award from the Commonwealth of Virginia Department of Education.
Bedford ONE Program Steering Committee
The Bedford County Office of Economic Development works in partnership with Bedford County Schools, Central Virginia Community College, the Bedford Area Chamber of Commerce, and an advisory committee that includes representatives from the county's industries.
The committee is comprised of educators, business leaders, and the Office of Economic Development.
Host a Student Tour
Embrace the opportunity to showcase your business and career opportunities with a tour for junior and senior high school students from Bedford County. It is our hope that this program will help students become aware of the level of sophistication and the diversity of jobs in this region. To schedule a student tour, please contact the Office of Economic Development at (540) 587-5670.
Bedford County Public Schools (BCPS) Career Internship Program
High school seniors develop leadership skills as they prepare for success in college and career fields through the BCPS Career Internship course. Students receive workplace readiness instruction through an instructor and participate in a three-hour per week internship at a local business aligned with their career interests. Participating students have the opportunity to earn the Virginia Workplace Readiness credential through this course. Most participating students affirm their career plans, while others discover new interests.
For more information, please contact Bedford County Public Schools.